Description
Gentle, Non-toxic Wound Care For Faster Wound Recovery
The best at-home care for hot spots, fungal infection, skin redness and itchiness.
One of the common problems pet parents face is chronic skin problems and injuries on their pets that cannot seem to heal. Your vet may have prescribed strong medications, but you should know how to disinfect your pets' wounds at home too! MEDIKURIN® PettoGard® Wound and Disinfectant Spray for Dogs is a non-toxic topical antibacterial, antifungal, and antiviral skin cleansing water. It is effective for preventing potential infections, wound flushing, and wound repair.
The best care in every wash
Combat sensitive skin problems, irritation, and pest-induced itchiness.
Skin allergies can leave your pets feeling uncomfortable and itchy. These allergies can also result in skin irritation, redness, sores, and hair loss. PettoGard® Hypoallergenic Foam Shampoo for Dogs & Cats can help retain moisture and prevent your pet's skin and coat from drying out.
Your pets' soft, warm fur can be the perfect environment for fleas and ticks. Don't let these pests feed on your pets and cause them skin and health problems. PettoGard® Flea & Tick Foam Shampoo for Dogs & Cats, made with neem oil extracts, helps repel fleas while also soothing and repairing any irritated skin – leaving your fur babies with a healthy, smooth coat.
Use PettoGard® in Your Pet's Skincare Routine
Clean, treat, and heal with our range of solutions
PettoGard® Wound & Disinfectant Spray is not just for injuries! Use it as a daily spray on your pet in conjunction with regular baths as part of a healthy skin routine.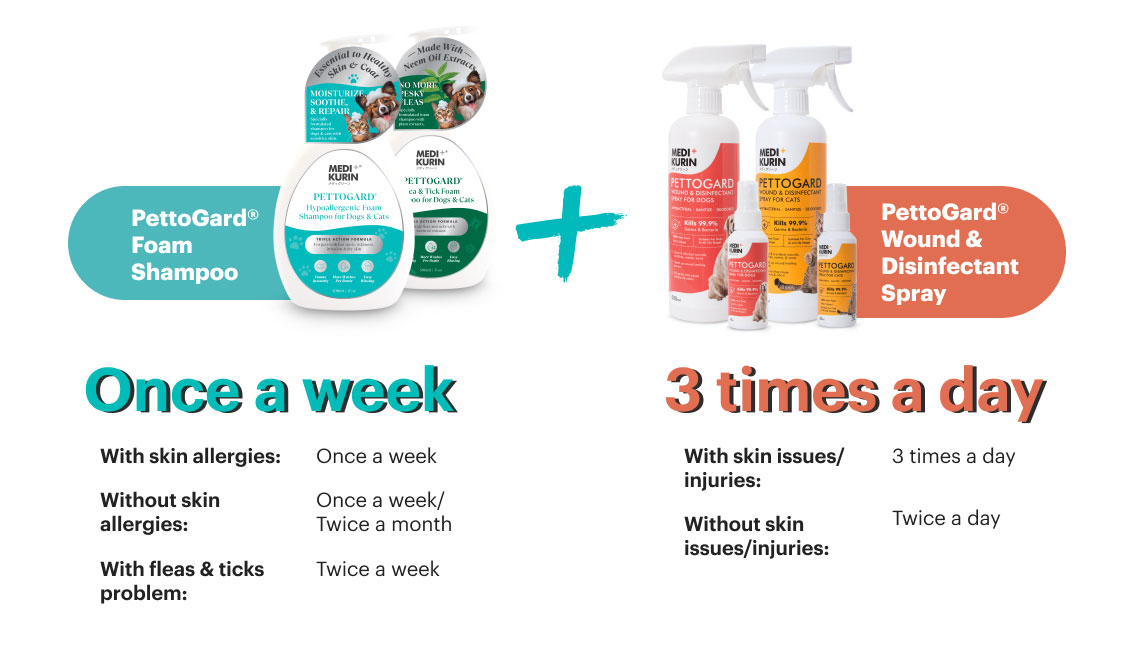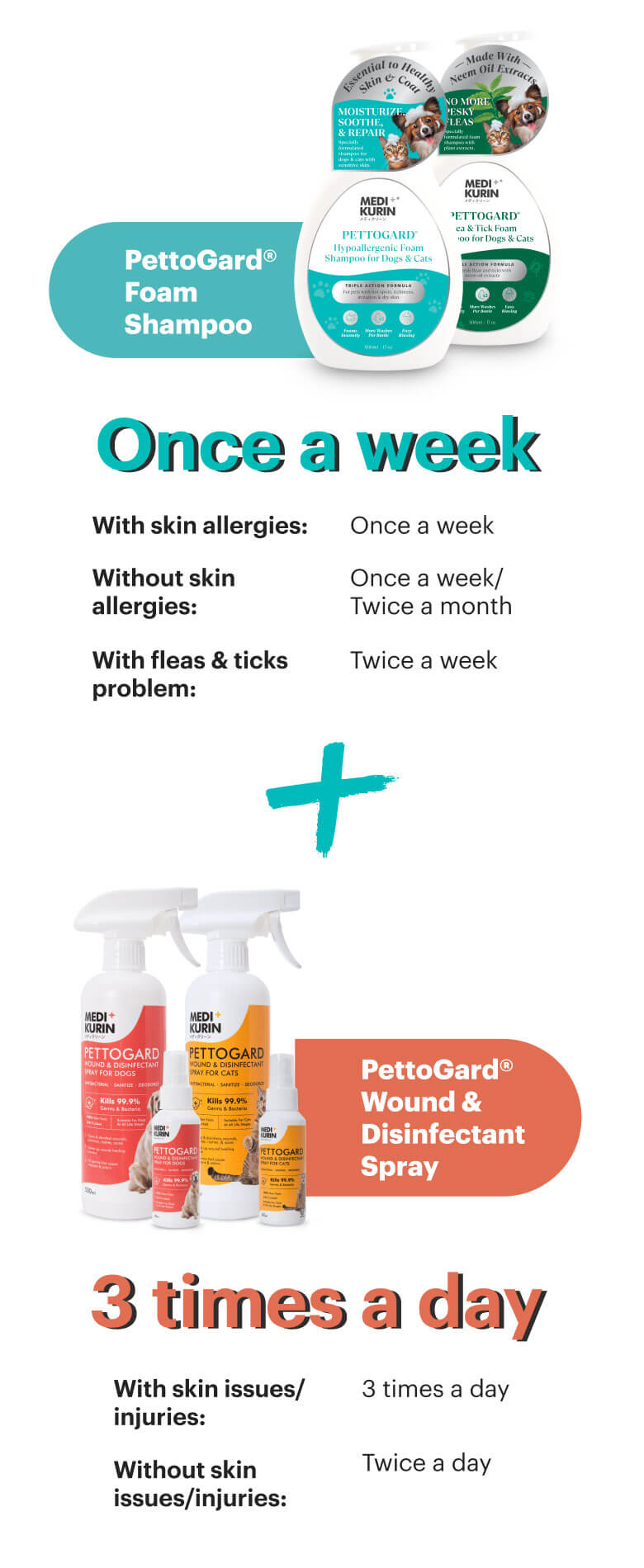 Spray on these 7 areas to help your pets feel relief from irritation and keep germs at bay.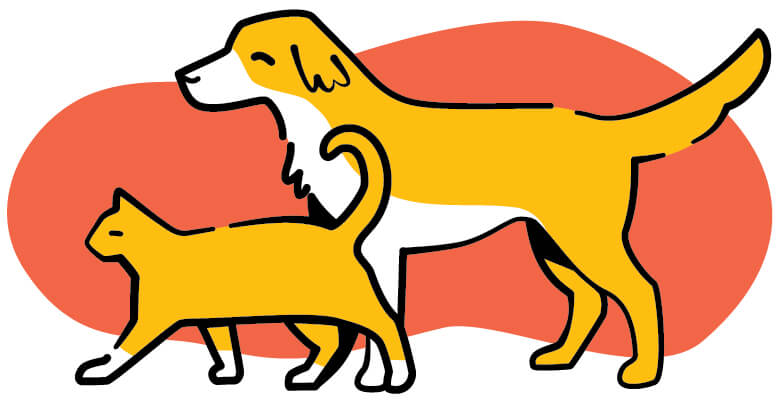 1. Mouth & Chin Area
Chin acne or damaged skin around the mouth and lips area can be a breeding ground for harmful bacteria.
2. Ears
Regularly check and clean the ears inside out. Lookout for signs of debris buildup, mites, or infections.
3. Abdomen
Keep your pets' belly areas clean, especially if they've been laying on the floor outdoors or on grassy patches.
4. Neck
Be mindful of your pets' neck hygiene if they have a collar on. Skin folds or prolonged use of unwashed collars can cause itchiness and scratching.
5. Limbs & Paws
Always keep those paw pads clean, especially after going outside. Germs and dirt can get stuck easily in between the toes.
6. Armpits
Your pet's axillary regions such as armpits are vulnerable to bacterial infections and parasitic invasions. Keep them clean and dry.
7. Anal region
Some cats or dogs need extra help cleaning around the anus, especially elderly pets or pets with excess hair behind.