Description
Gentle and Effective Protection Against Fleas & Ticks
Triple-action formulation to combat pest-induced itchiness
Your pets' soft, warm fur can be the perfect environment for fleas and ticks. Don't let these pests feed on your pets and cause them skin and health problems!
PettoGard® Flea & Tick Foam Shampoo for Dogs & Cats, made with neem oil extracts, helps repel fleas while also soothing and repairing any irritated skin – leaving your fur babies with a healthy, smooth coat. Give your pet the best care with every PettoGard® wash.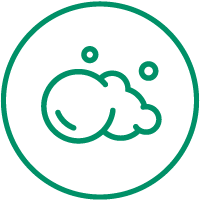 Foams Instantly For Optimal & Deeper Cleanse
Designed for optimal coverage and easy application, the shampoo foams immediately after being pumped out from the bottle so that you can conveniently lather the shampoo onto your pet's coat without further need to scrub and rub. On top of a gentler bathing experience for pets, the foaming application gives your furry family a deeper cleanse that nourishes and conditions the skin.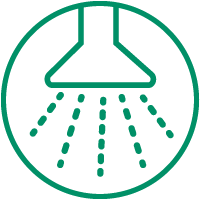 Easy Rinsing to Make Bath Time Faster and Easier
If your furry friend has severe anxiety or nervousness around bath time, you want to make bath time faster and less stressful for them. Our foam shampoo makes rinsing easy and bath time a breeze to help lessen our pets' feelings of stress.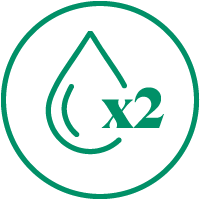 More Washes, More Saving With The Price of One
When you bathe your pet with our foam shampoo, you can reduce water usage and get more washes per bottle – all of which are more cost-effective for you in the long run, on top of reduced packaging usage and negative impacts on the environment.
More reasons to choose PettoGard® Flea & Tick Foam Shampoo

Purposefully chosen ingredients

Fragrance-free formulation

Gently conditions skin to ease discomfort

Optimized to retain essential skin oils
Fleas rise to the top of your pet's coat as they die, so consider it a success if you start seeing more fleas at first, after treating your pet. If you're still seeing fleas after application, it may be because your pet has picked up new fleas from the environment, other pets, surfaces and outdoor areas. It may take up to 30 days to break the entire flea life cycle.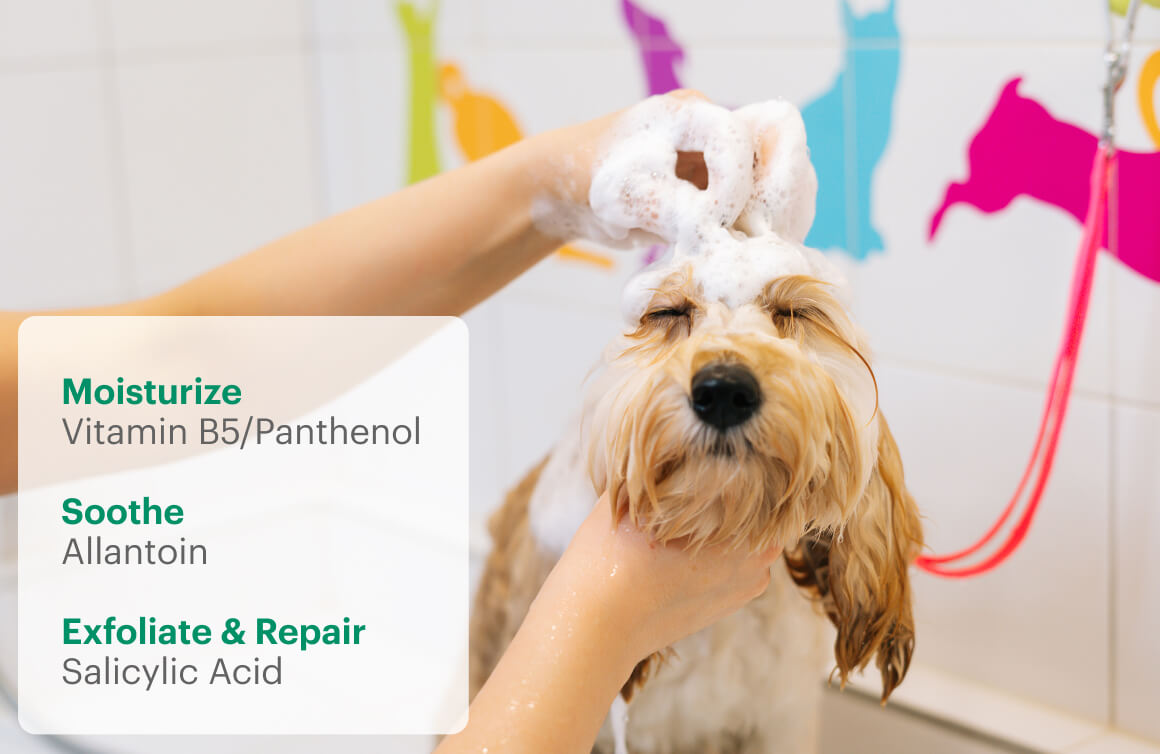 Triple Action Formula
Moisturizes, Soothes, and Repairs Pets' Skin Cells To Help Grow Beautiful Coats
Our shampoo is formulated with gentle ingredients that meet the basic requirements to aid sensitive, irritable skin to repair itself. Completely free from harsh chemicals, our pH-balanced shampoo formula creates a conducive environment for skin cells on dogs and cats to heal and regenerate, without stripping natural oils from your pet's skin or drying it out.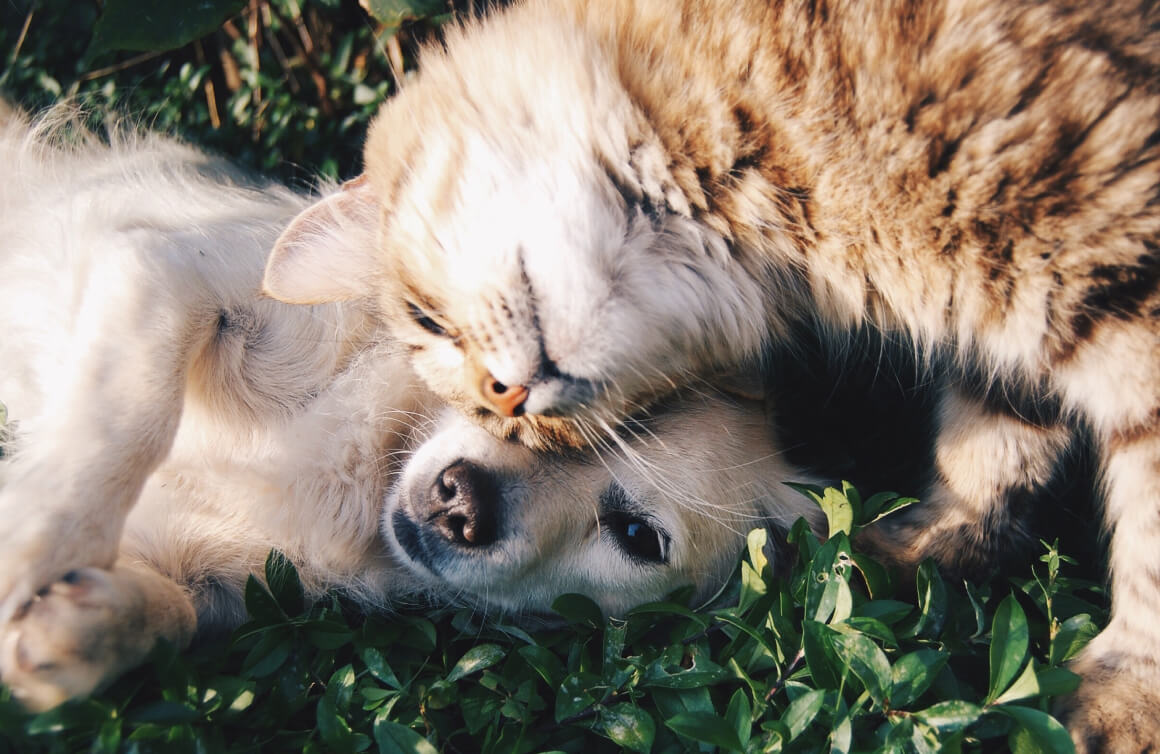 Neem-powered Pest Control for Happy Pets
This shampoo is infused with neem oil extracts to overcome your pets' fleas, ticks, mites, lice, and other pest problems. Your pets' natural instinct is to scratch an itch or flea bite, resulting in their skin and coat becoming dirty and infected. Protect your pets from pests with neem to prevent more skin problems; neem has been long used as a traditional and natural pest repellent.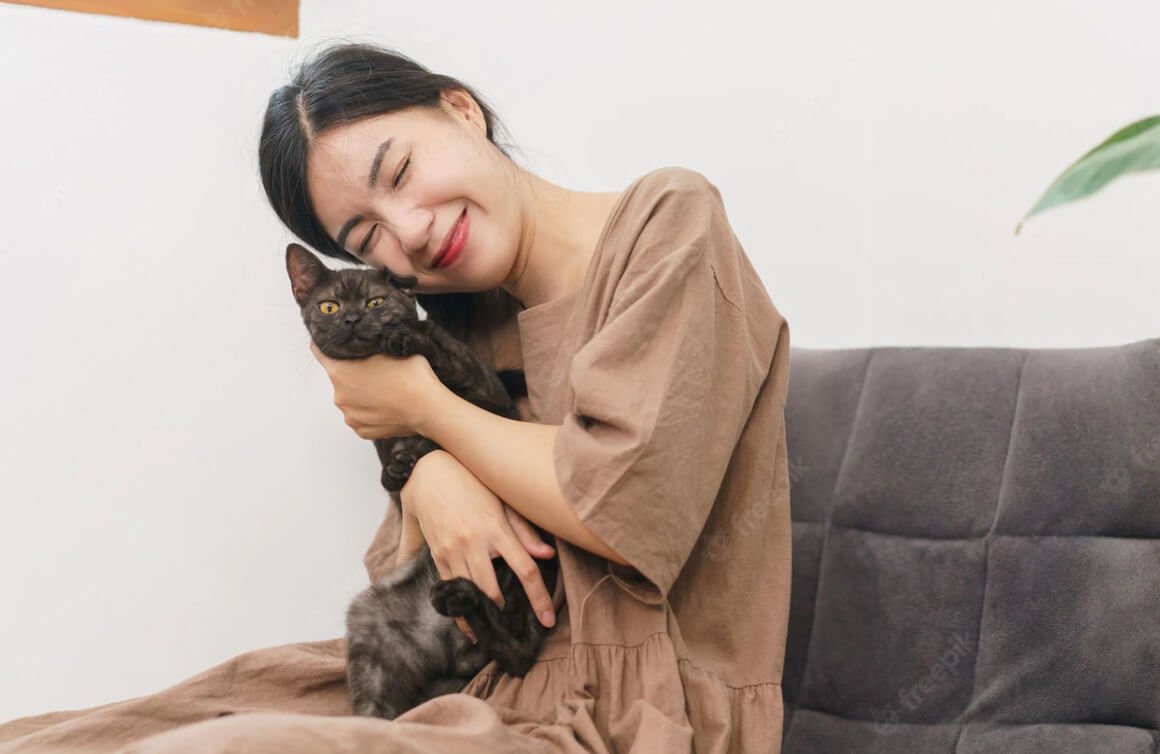 Washes Away Unpleasant Odors From The Coat Due To Tick & Flea Infestation
Excessive scratching due to fleas and ticks can severely damage your pet's skin, besides causing unpleasant odors from secondary infections. Help control these problems with our shampoo that soothes and repairs your pet's skin, and provides protection against pesky pests.
How to use
Easy on, easy off foam shampoo.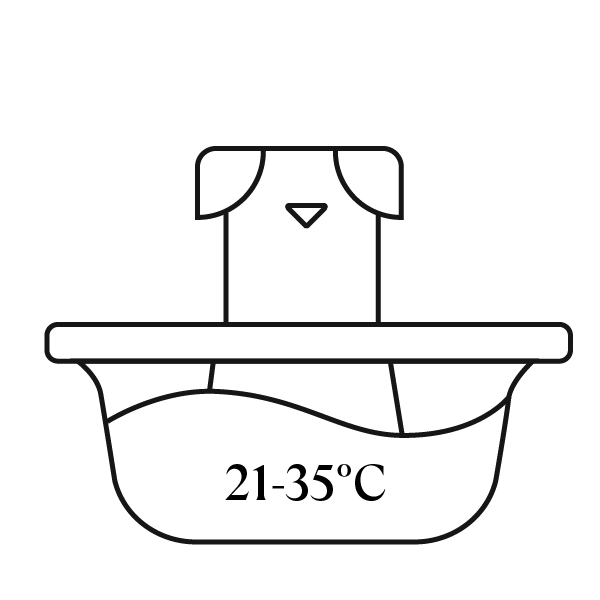 Step 1
Wet your pet with warm water thoroughly.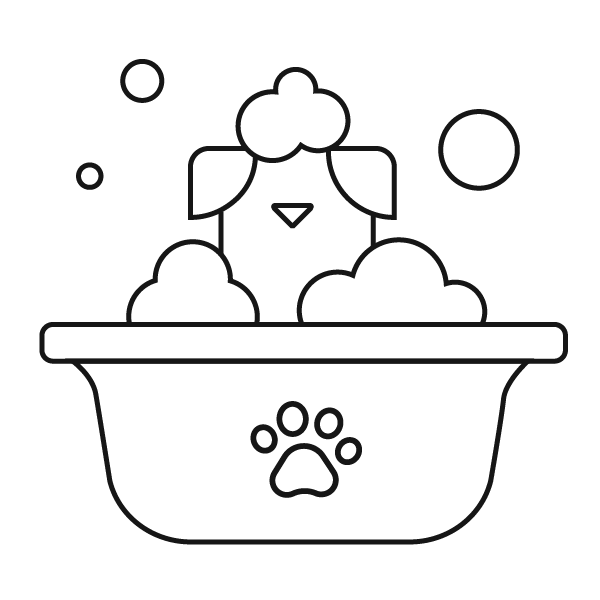 Step 2
Apply the shampoo evenly on your pet and lather into their coat.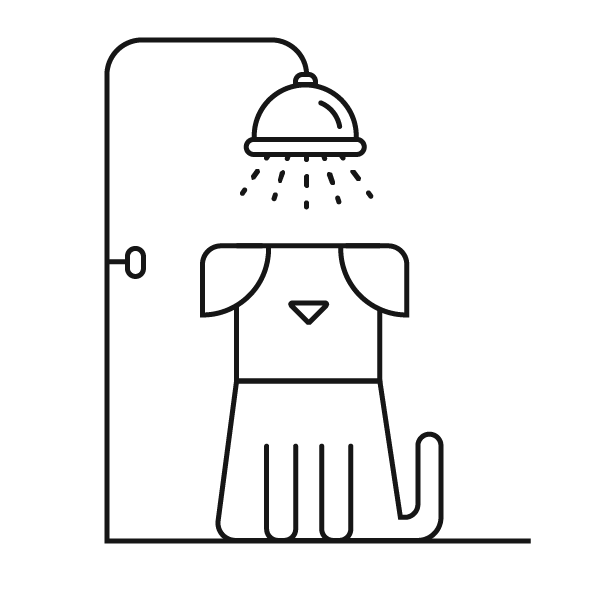 Step 3
Rinse thoroughly to wash away foam shampoo from pet's coat.
*If skin condition persists, consult a veterinarian.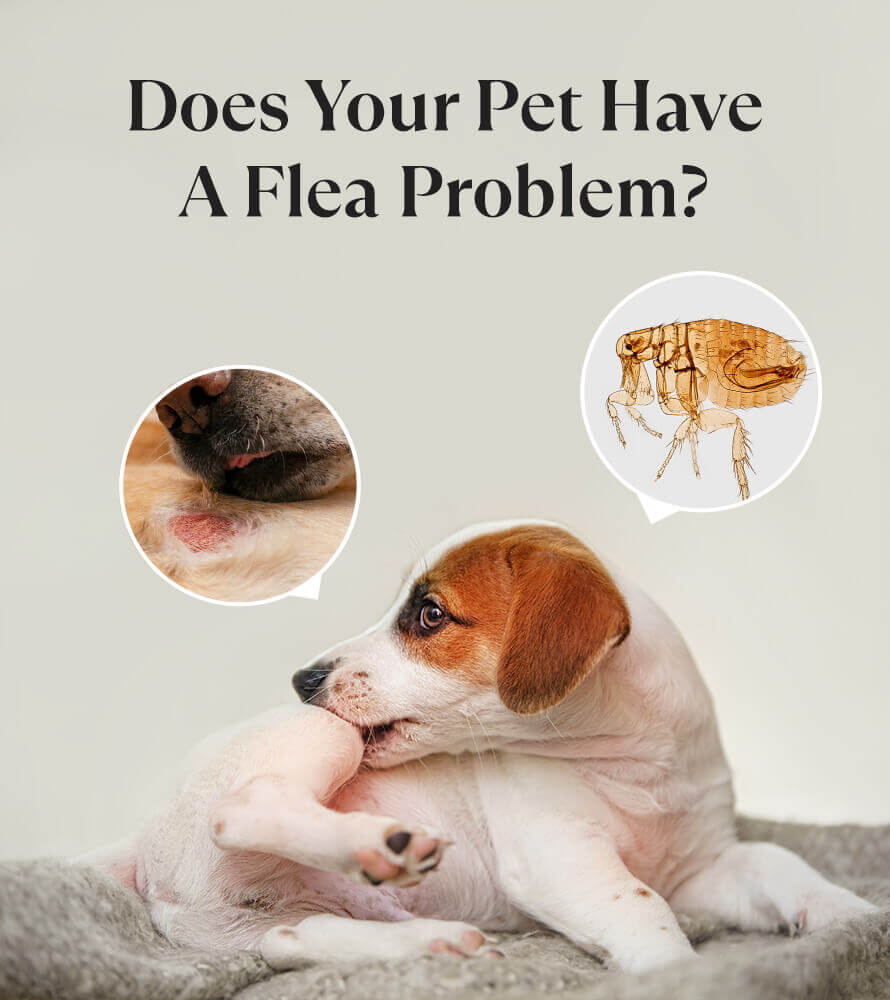 Check for evidence of fleas on your pet and your pet's bedding.

Looking for black specks (flea dirt).

To check whether or not black specks on your pet are flea dirt, put the specks on a damp paper towel. You should see rust-colored areas where the specks on the paper towel have gotten wet. This is digested blood left by the fleas.

Use a flea comb or part sections of the coat to look at your pet's skin.

Focus on the lower back and base of the tail as this is where fleas are often found.

If you see no fleas, but your pet is itchy, then there may be another skin issue that requires a vet's attention.

If you notice your pet's skin is red, irritated, or flaky, seek a vet's advice before proceeding with a flea bath.
Neem Oil: Natural Insect Repellant
Neem Oil contains plant compounds called flavonoids and polyphenols, which have antioxidant, anti-inflammatory, and antibacterial properties. Neem is widely used in many different toiletries such as soap, toothpaste, hair care products, and skincare products.
The most active neem-derived product is azadirachtin, which is found in neem oil and leaf extracts. Azadirachtin compounds in neem products exhibit various modes of action against insects such as suppressing insect feeding, sterilization, and growth regulation.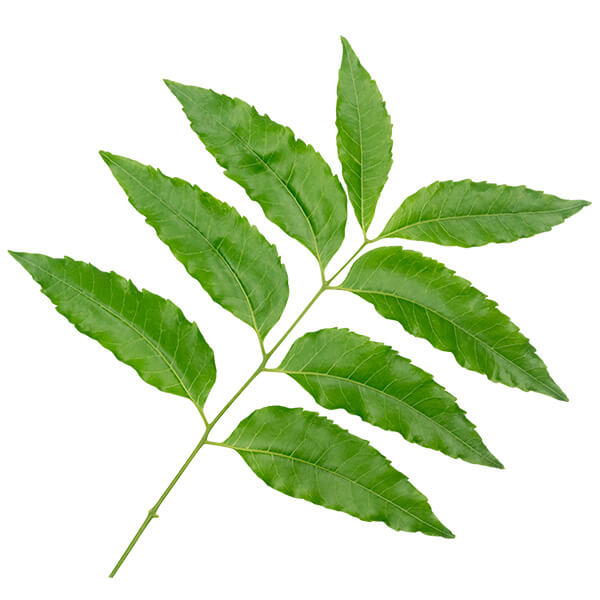 Use PettoGard® in Your Pet's Skincare Routine
Clean, treat, and heal with our range of solutions
PettoGard® Wound & Disinfectant Spray is not just for injuries! Use it as a daily spray on your pet in conjunction with regular baths as part of a healthy skin routine.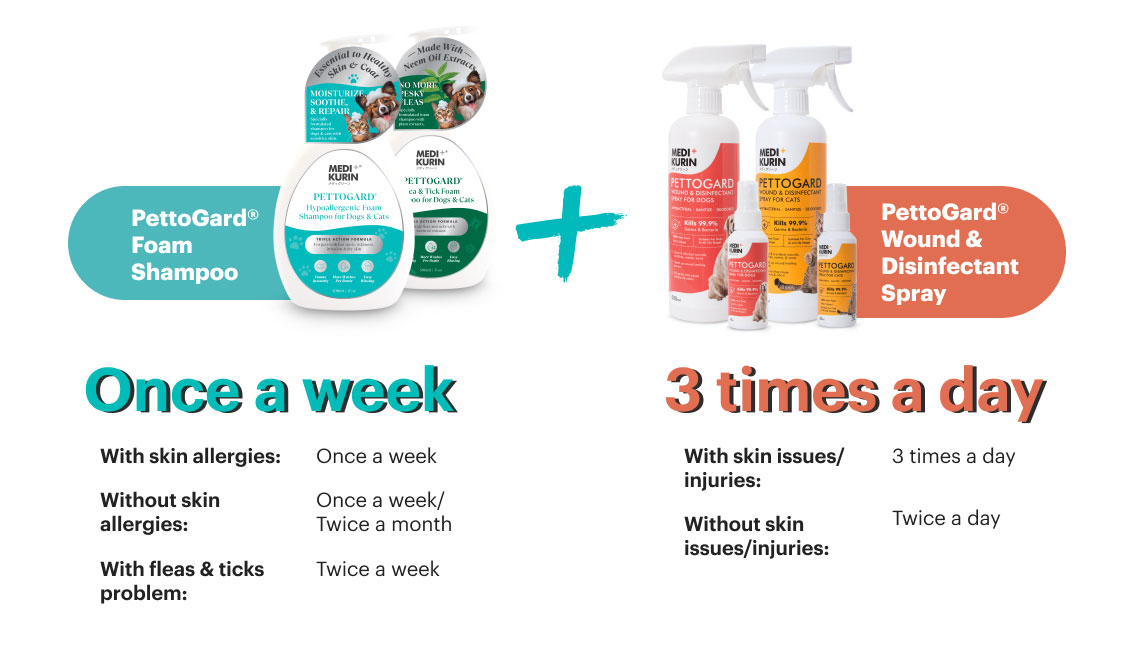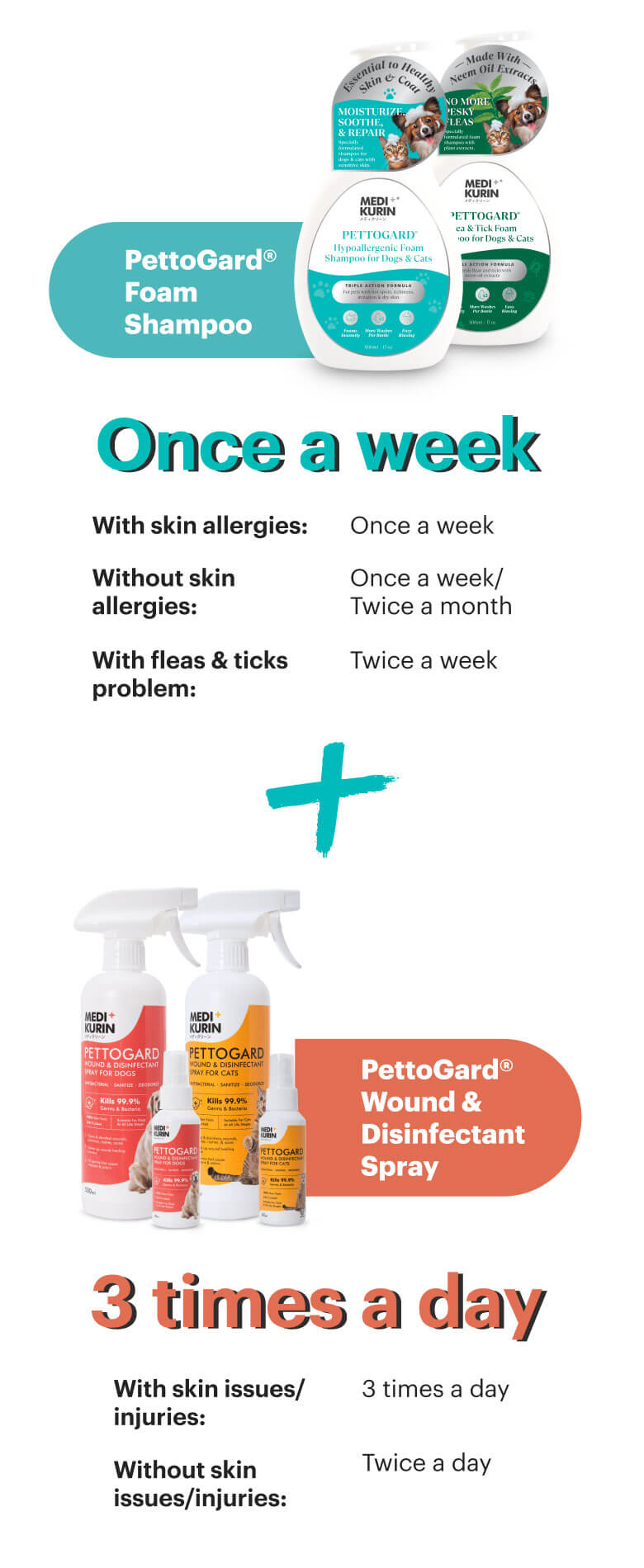 Frequently asked questions
Things You Should Know
Explore our archive of articles for important news and general advice to help you make the most out of our products.