Not all hope is lost. Keeping up with proper hygiene practices using effective disinfection solutions will help keep you and your at-risk loved ones safe from COVID-19 viruses. 
One highly effective and internationally recognized solution available in the market used to curb COVID-19 is Hypochlorous Acid (HOCl). This Electrolyzed Water solution is used in both health care and public settings for large-scale disinfection, as well as everyday hand sanitizers. In fact, HOCl is a widely-used solution in countries worldwide because of its ability to disinfect airborne germs, bacteria, and viruses, without being harmful to humans or animals.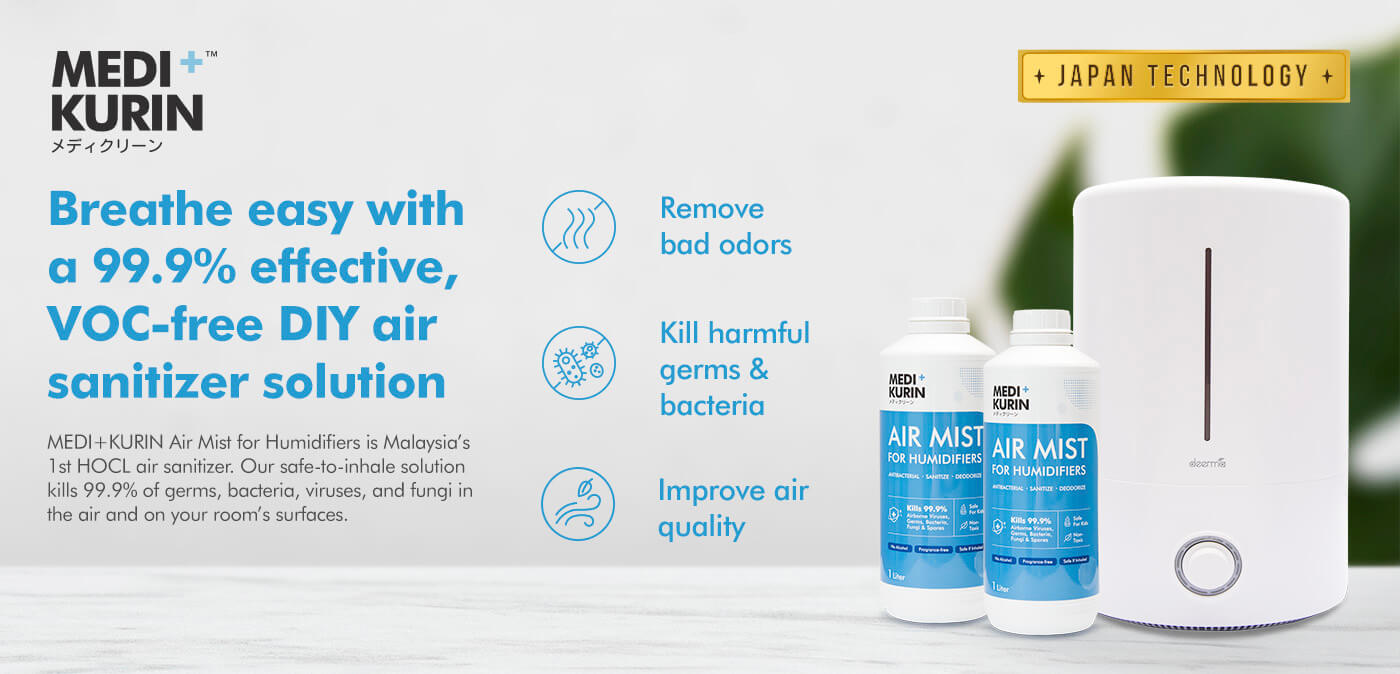 Because all strains of the COVID-19 virus are airborne and cling onto the smallest aerosol particles in the air, we recommend using MEDI+KURIN Air Mist for Humidifiers. With only 1 hour of misting, you will effectively deactivate and kill germs, bacteria, and viruses that hide in the air, as well as those that have settled on your room's surfaces.
Hypochlorous Acid (HOCl) is a recommended disinfection solution by the Japanese government and their researchers in the fight against COVID-19 spread.
Japan leads the way in the public's adoption of HOCl for everyday sanitation.
"Hypochlorous Acid Water of certain level of available chlorine concentration (ACC) was judged to be effective based on the evaluation study using SARS-CoV-2."

Report on Efficacy Assessment of Disinfecting Substances Alternative to Alcohol Against SARS-CoV-2
Published online June, 2020 By National Institute of Technology and Evaluation (NITE), Japan
https://www.nite.go.jp/data/000115862.pdf (nite.go.jp)
"Our data indicate that Hypochlorous Acid Water could be widely used for SARS-CoV-2 inactivation, including handwashing and solid materials as well as potential environmental sprays."

Evaluation of Hypochlorous Acid Water on the Inactivation of SARS-CoV-2
Published online 2021 April 3 By Tamashiro H and Takada A Hokkaido University Graduate School of Medicine, Sapporo, Japan Hokkaido University Research Center for Zoonosis Control, Sapporo, Japan
https://www.scienceworldpublishing.org/science-world/articlepdf/jcv-v1-1116.pdf
Even at a lower concentration, HOCl has been proven to prevent highly infectious and opportunistic germs, like Pseudomonas aeruginosa from spreading.
"Currently, the US Environmental Protection Agency (EPA) has recommended numerous disinfectants against COVID-19 including hypochlorous acid (HOCl)."

Hypochlorous Acid: A Review
Published online 2020 Jun 25 by Michael S. Block, DMD∗∗ and Brian G. Rowan, DMD, MD†
https://www.ncbi.nlm.nih.gov/pmc/articles/PMC7315945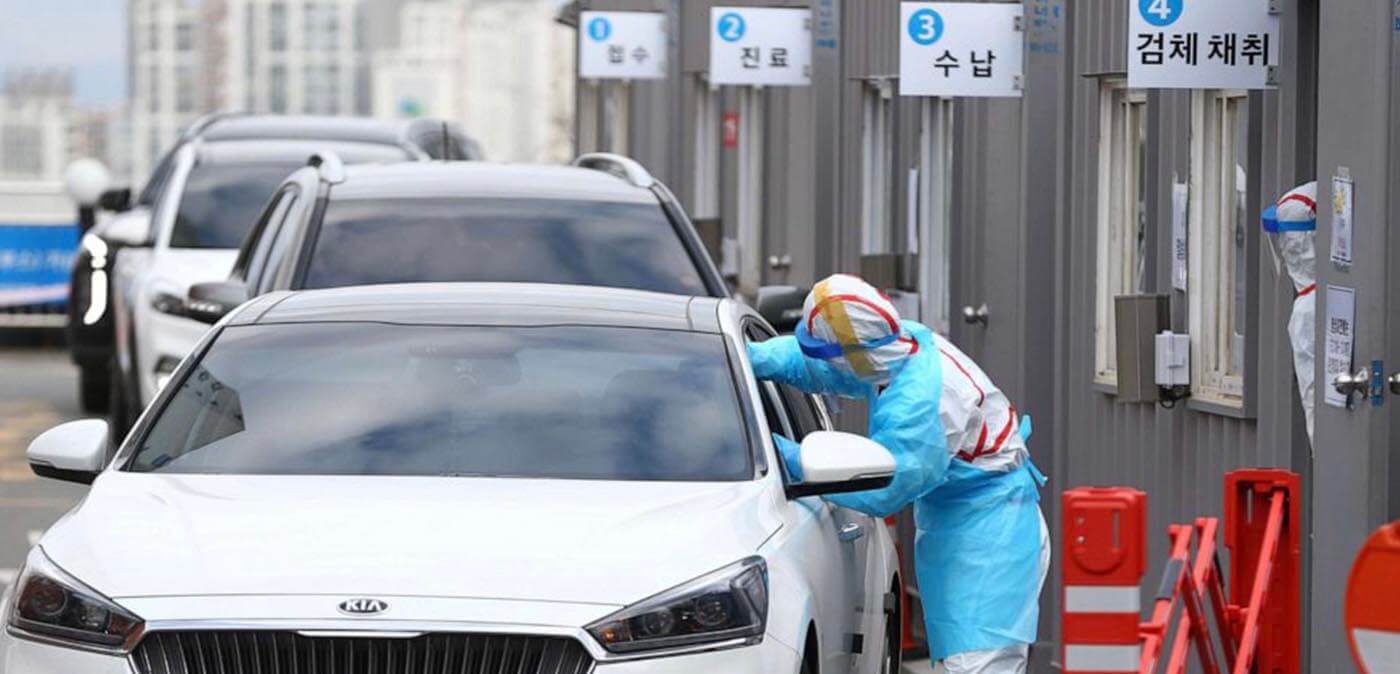 Korean front liners during South Korea's drive-through COVID-19 test screenings took "HOCl showers" between shifts.
Early initiatives to detect COVID-19, such as South Korea's Drive-through Testing Station, used HOCl "shower chambers" for volunteers and medical professionals after each shift to kill off any virus particles that may have landed on their clothing.
In Italy, researchers are urging for the use of HOCl sprays in dental clinics. They found potential in HOCl solutions to keep doctors, nurses, and patients safe from COVID-19, by simply disinfecting their premises regularly using HOCl solutions at 20 to 200ppm. American dental offices are also utilising HOCl foggers, as they recognise its effectiveness for everyday use.
"Hypochlorous acid (HOCl) has demonstrated broad-spectrum antimicrobial activity while being suitable for general use. 20 to 200 ppm of HOCl solution resulted in ≥99.9% reduction of noravirus contagion on inanimate surfaces and aqueous suspensions, with low potential to damage treated surface materials."

Environmental Disinfection of a Dental Clinic during the Covid-19 Pandemic: A Narrative Insight.
Published online 2020 October 29 by Scarano, Antonio, Francesco Inchingolo, and Felice Lorusso. "BioMed Research International 2020.
https://doi.org/10.1155/2020/8896812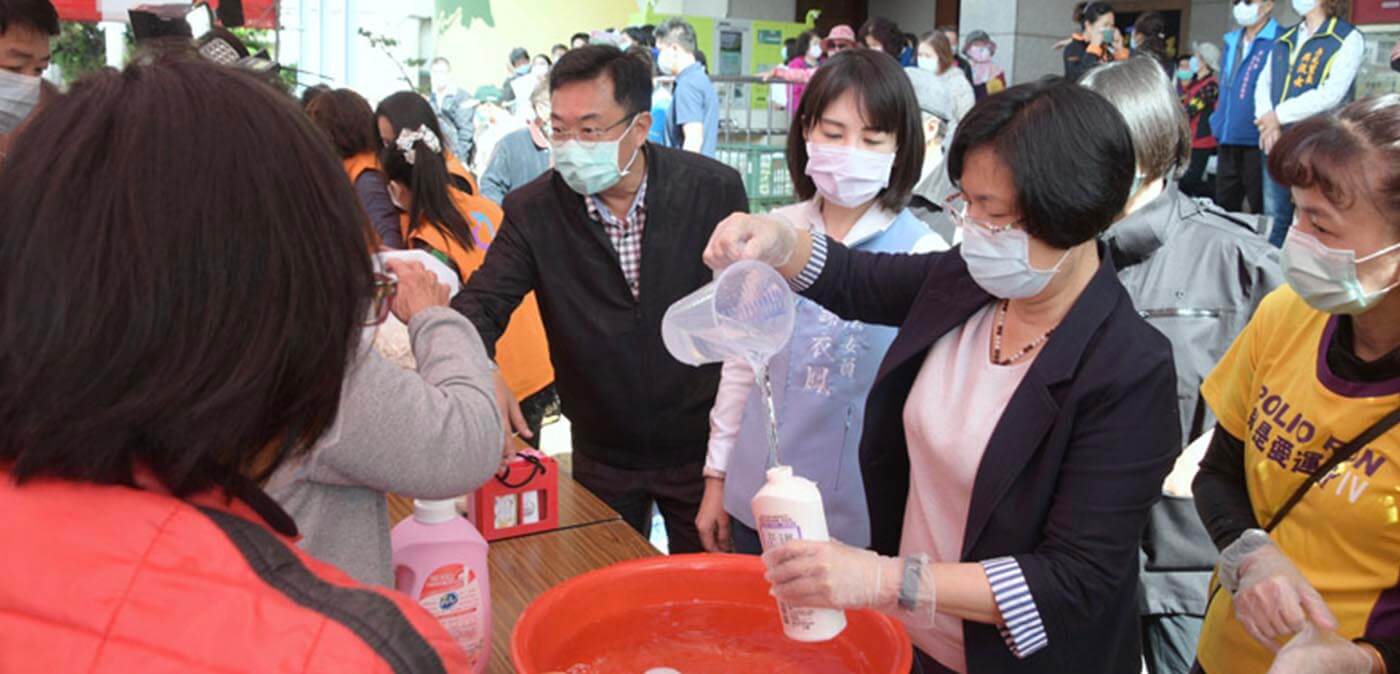 Taiwanese initiatives to curb the COVID-19 virus in villages is by providing the locals with HOCl water to use as disinfectants for their homes and educating the public on proper use. The solutions are deemed a safer alternative to harsher disinfectants and pose a lower risk for poisoning.
To help keep smaller towns and villages safe from the COVID-19 virus, Taiwan's local government members handed out HOCl surface disinfectants to their people. They recognised that the solution is safe but effective enough to be handed out to everyday citizens, lowering the risk of getting their people sick from the virus and using the disinfectants in the long run.
MEDI+KURIN HOCl Solution Protects you and your loved ones from infections.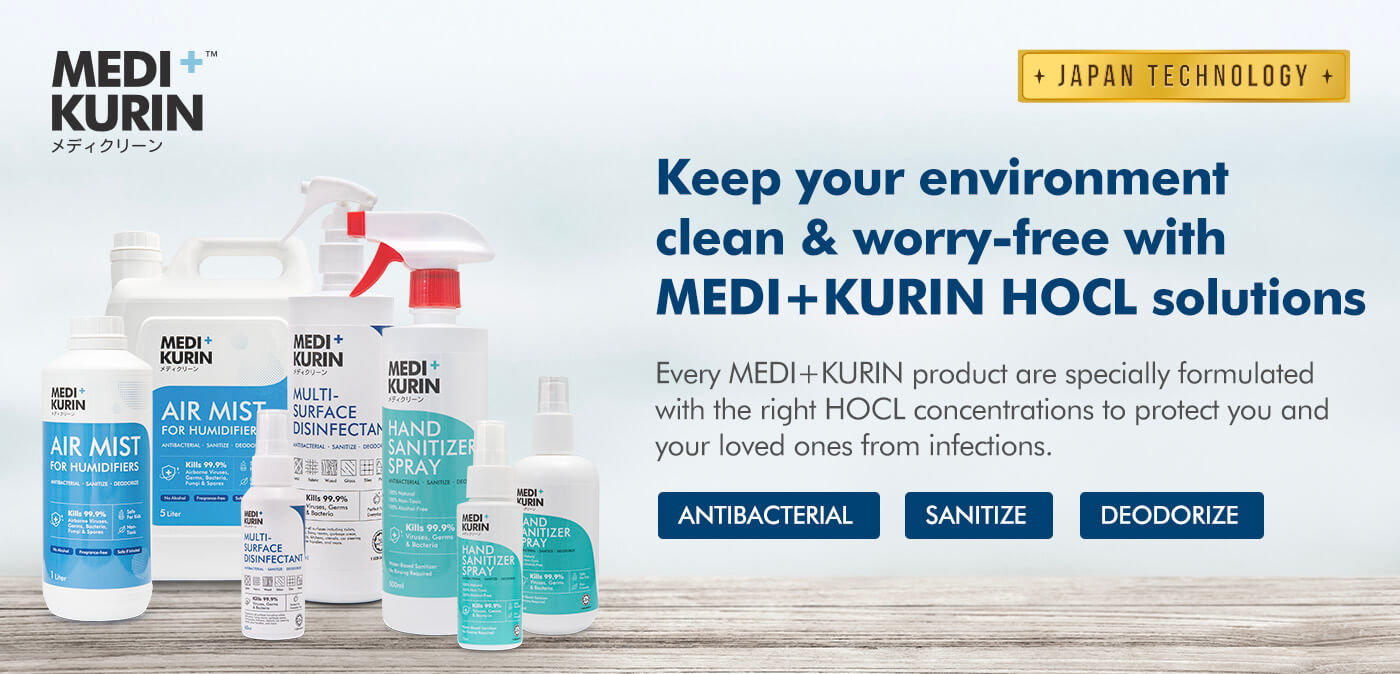 MEDI+KURIN has a wide range of products produced using Japan Technology that makes our solutions kill 99.9% of germs, bacteria and viruses to protect you, your family, or your team from infection. Read more about how our solution came to be, here.
All in all, the research shows that HOCl products at the right concentrations can be used as non-toxic solutions in the fight against COVID-19 viruses. In Malaysia, HOCl presents a new opportunity for public use, as seen in its effectiveness abroad in keeping everyday citizens safe from infection. HOCl sanitizers and disinfectants are recommended by health care experts, researchers, and governmental departments worldwide to keep the air we breathe and surfaces we touch free from COVID-19 viruses.
Need a way to keep your homes, offices, and businesses safe from the virus? Contact our MEDI+KURIN team through these channels to find the best solutions for you.
WhatsApp us at +6011 5628 6468
Email us at [email protected]
You can even message us on Facebook at m.me/medikurin