Description
Gentle, Non-toxic Wound Care For Faster Wound Recovery
The best at-home care for hot spots, fungal infection, skin redness and itchiness
One of the common problems pet parents face is chronic skin problems and injuries on their pets that cannot seem to heal. Your vet may have prescribed strong medications, but you should know how to disinfect your pets' wounds at home too! MEDIKURIN® PettoGard® Wound and Disinfectant Spray for Cats is a non-toxic topical antibacterial, antifungal, and antiviral skin cleansing water. It is effective for preventing potential infections, wound flushing, and wound repair.
Faster Wound Healing & Recovery
Helps fight infections to improve wound healing by building and repairing muscle, skin, and body tissues.
Treatment for Skin Infection
Helps to disinfect and cleanse the wound to reduce inflammation, swelling, redness, pain, itchiness, and further infection of the wounded area.
Relieve Itchiness & Skin Irritation
Reduces scratching to prevent the spread of infections and worsening conditions.
Heals the infected area to allow hair follicles to regenerate.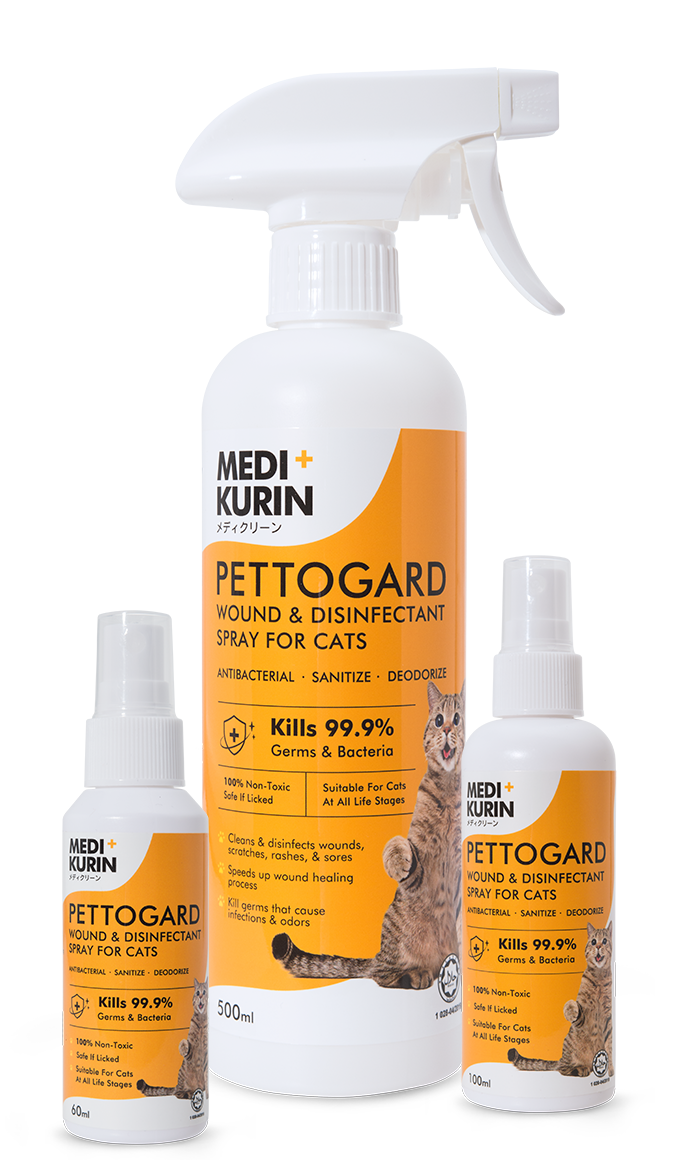 Wash & Flush Wound Debris
Our sanitizing and disinfceting solution can be used to rinse and clean wounds.
Suitable for Cats of All Ages
Safe to be used for kittens and adult cats of all breeds and sizes.
Deodorizes by killing odor-causing germs and bacteria.
Non-toxic, non-irritant and does not leave any toxic residue behind after its use. 100% safe if licked and safe to use around eyes, nose and ears.
How to use
Convenience, versatility, and effectiveness in a bottle
With a simple spray, this non-toxic, water-based disinfectant allows easy application and can be used to wash wound debris, disinfect wounds, and keep the wound area moist. Always take necessary precautions when attempting basic wound care for your pets at home.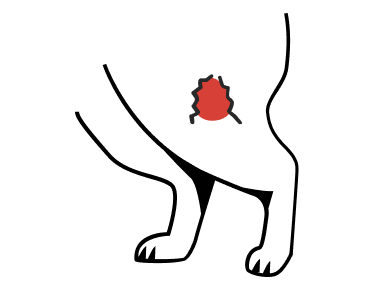 Step 1
Move or trim excess hair away from the wound area if needed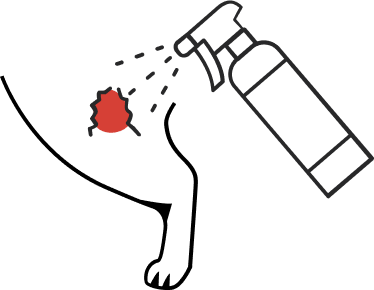 Step 2
Spray onto the wound. Do not rinse or rub especially on sore or inflamed skin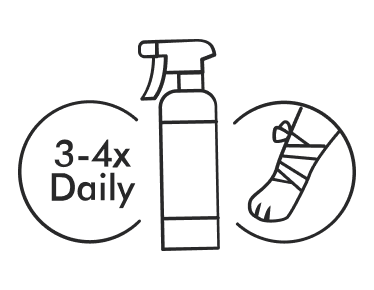 Step 3
Repeat treatment 3-4 times a day or for each bandage change
Safer and more superior than toxic-based solutions in the market
It is 100% safe even ingested by your furry kids
With all the variety of pet products in the market, pet owners have their work cut out for them to determine what's best for their pet. Rest assured that PettoGard® Wound & Disinfectant Spray contains no toxic ingredients that may harm your beloved pets.
PettoGard® Wound & Disinfectant Spray for Cats

(Hypochlorous Acid)

Colloidal Silver-based Solutions

Scientifically proven in promoting health benefits such as wound treatment and its ability in killing bacteria
No scientific proof of its claimed benefits
Approved by the Food & Drug Administration of America (FDA) as a safe veterinary solution
Banned by the Food & Drug Administration of America (FDA)
No toxic residue that can affect your furry kids
Contains metal residue (silver)- frequent ingestion could lead to brain damage
Contains no toxic ingredients whatsoever
Toxic to mammalian cells in skin, liver, lung, brain, vascular system and reproductive organ
Safe if licked or ingested as the main ingredients are only salt and water
Dangerous if licked or ingested because of the micro silver particles
No reports of serious side-effects since its discovery
Can cause serious side-effects such as Argyria & Argyrosis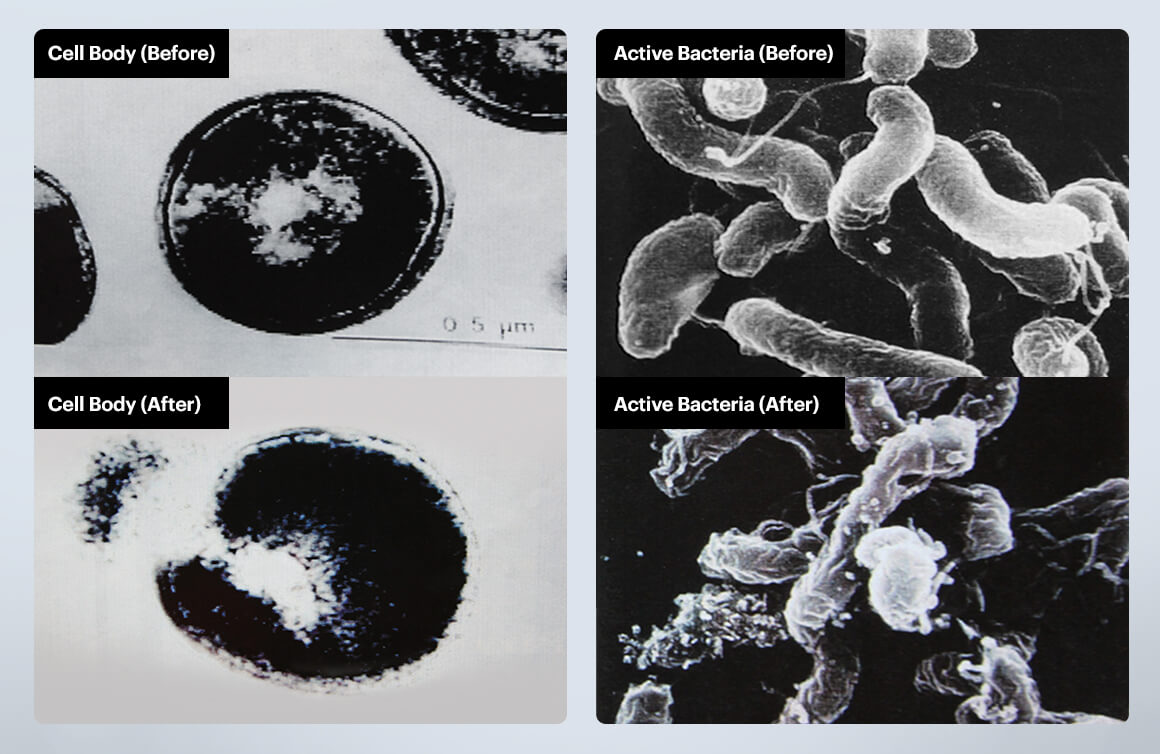 Killing germs and viruses from the inside out
Effective in penetrating protein-rich cell walls
The Hypochlorous Acid (HOCl) molecule is electrically neutral, while the cell walls of pathogenic microorganisms are usually negative by nature. This makes it easier to penetrate cell walls and destroy vital cell components, effectively killing bacteria or pathogens from the inside. In comparison, alcohol molecules have a net negative charge, hence they are unable to penetrate similarly negatively charged viral envelopes or bacteria cell walls.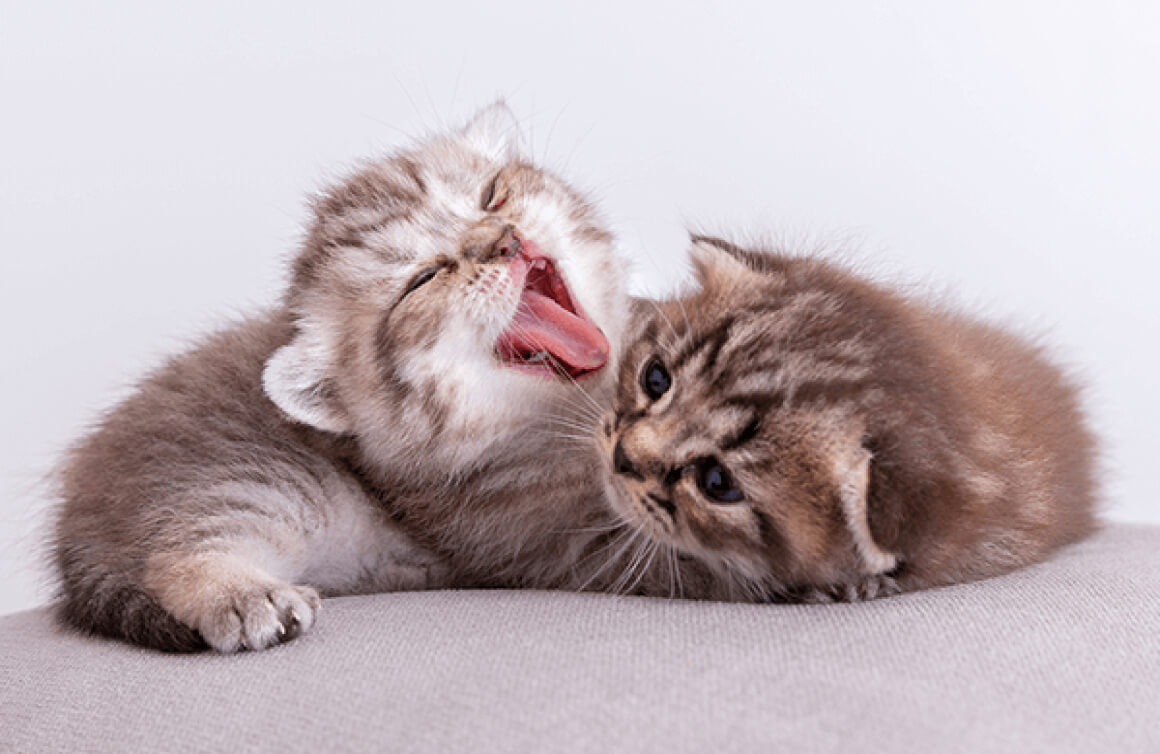 Made without nasty ingredients
We don't need a long list of chemicals to be effective
PettoGard Wound & Disinfectant Spray is completely safe if licked and does not contain any harsh chemicals or preservatives such as
Steroids
Phenols
Synthetic Fragrances
Chemical solvents
Essential Oils
Dyes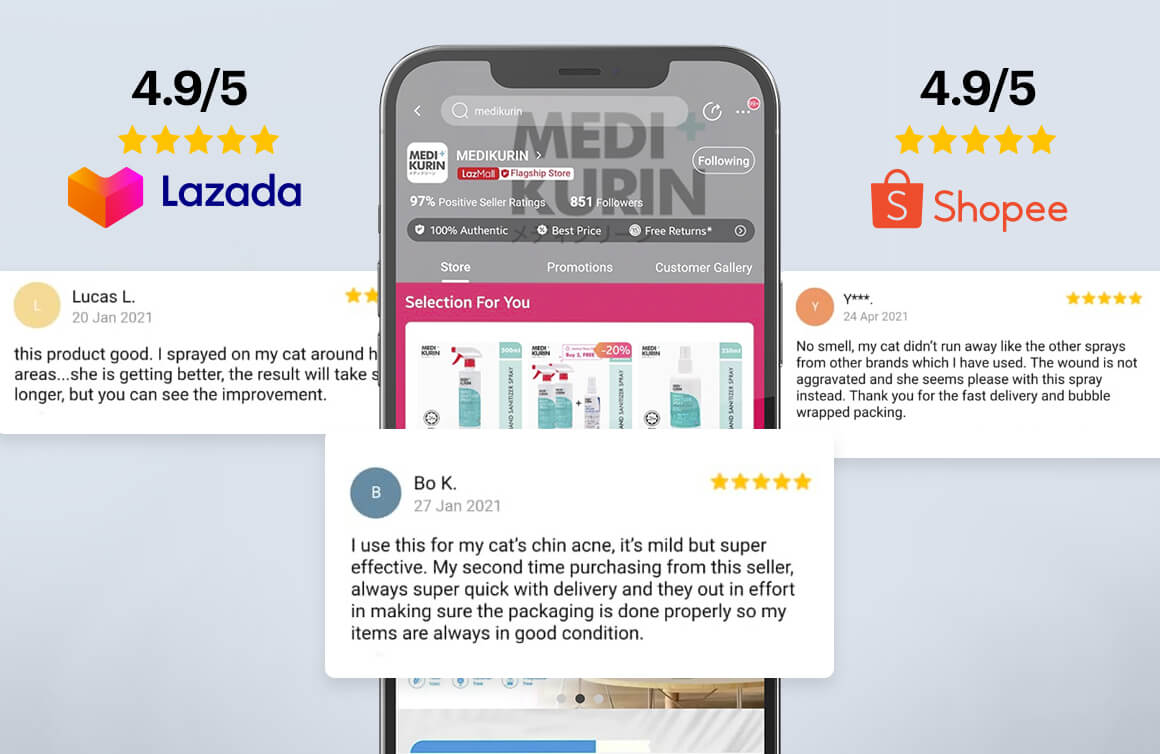 Positive Reviews on LazMall & Shopee
We maintained a whopping 4.9/5 stars review average on Lazada and with a proven track record of satisfied customers. We hope these reviews give you more confidence in our products.
Case Studies
Real results from real cats
Happy and healed furry friends who have tried and recovered from their wounds, bites, infections, skin irritation, or other injuries by using our product.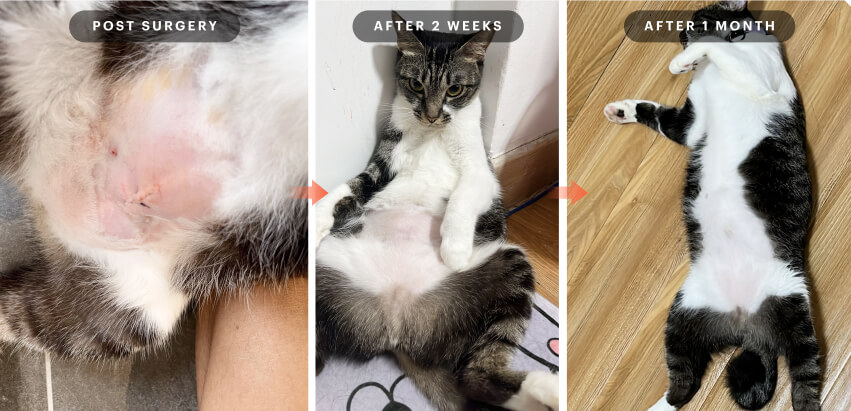 Case #1:
Post Surgery Healing
Eve, a 2 y.o. house cat underwent spay surgery. To help speed up her surgical wound recovery journey, her owner applied PettoGard® Wound & Disinfectant Spray daily on the surgery area. After a week or so, the wound healed with no complications and the stitches could be removed by the vet. After 1 to 2 months, her fur on the belly area has mostly grown back.
Use PettoGard® in Your Pet's Skincare Routine
Clean, treat, and heal with our range of solutions
PettoGard® Wound & Disinfectant Spray is not just for injuries! Use it as a daily spray on your pet in conjunction with regular baths as part of a healthy skin routine.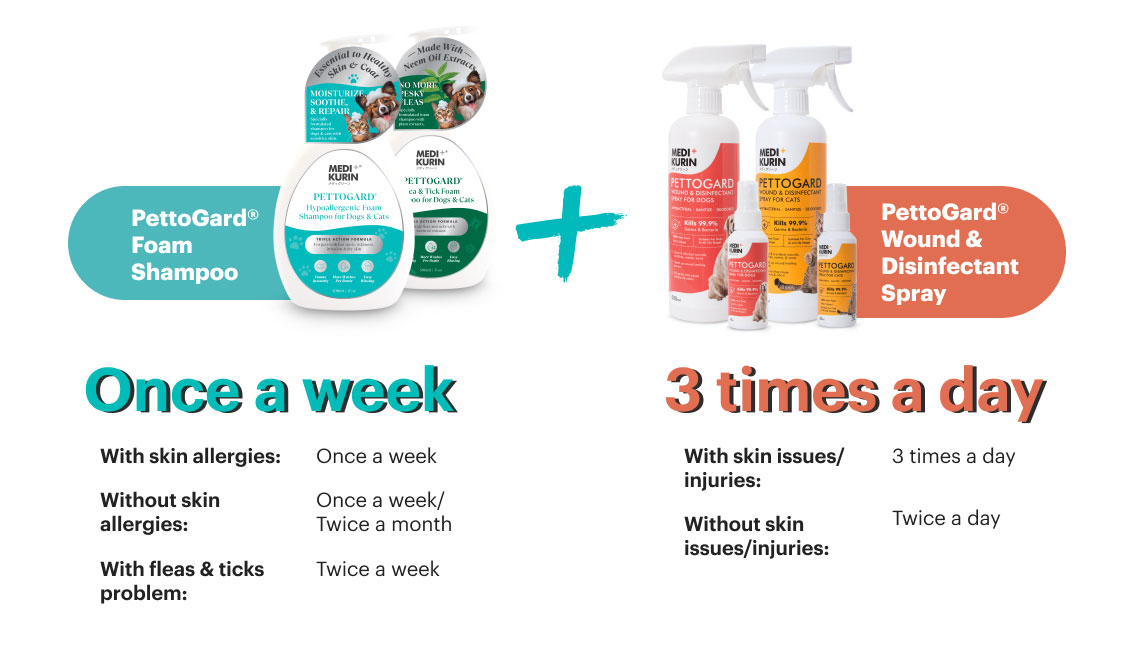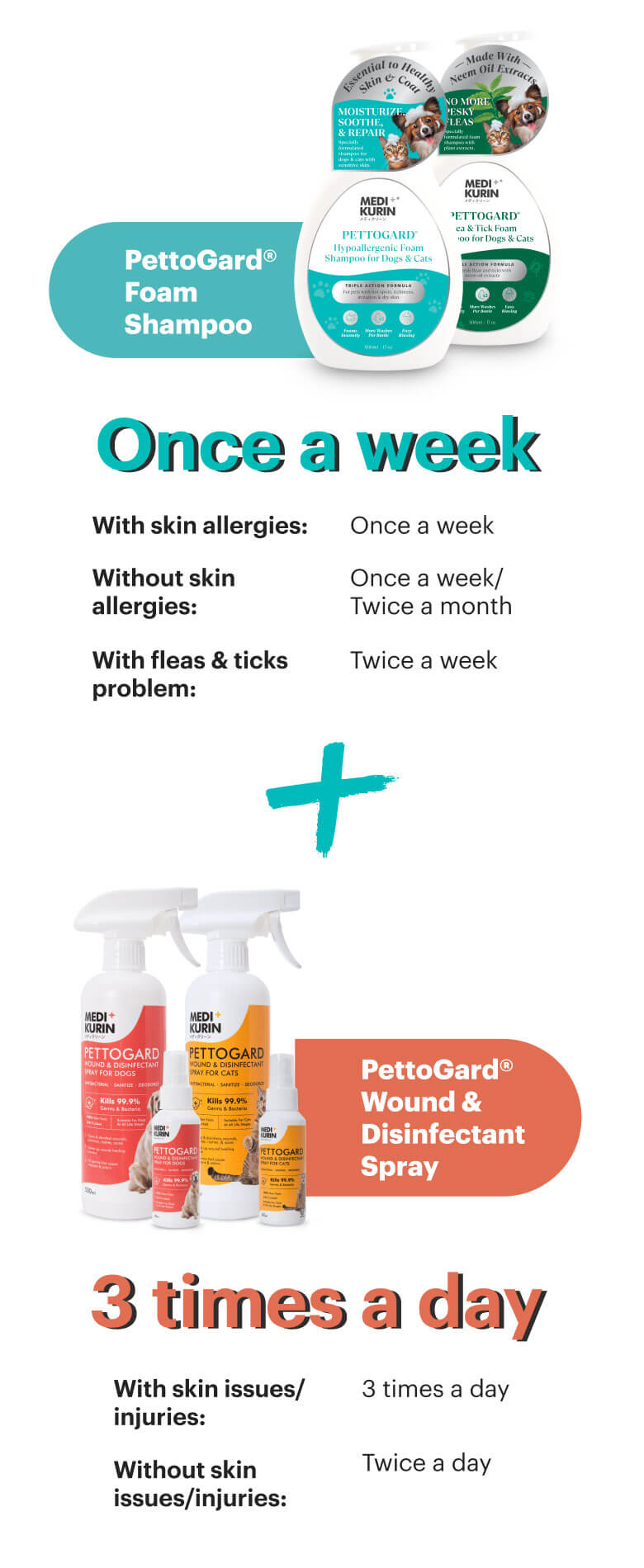 Spray on these 7 areas to help your pets feel relief from irritation and keep germs at bay.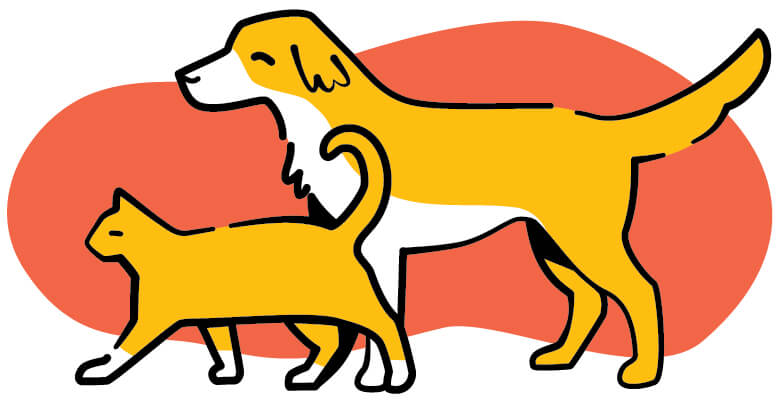 1. Mouth & Chin Area
Chin acne or damaged skin around the mouth and lips area can be a breeding ground for harmful bacteria.
2. Ears
Regularly check and clean the ears inside out. Lookout for signs of debris buildup, mites, or infections.
3. Abdomen
Keep your pets' belly areas clean, especially if they've been laying on the floor outdoors or on grassy patches.
4. Neck
Be mindful of your pets' neck hygiene if they have a collar on. Skin folds or prolonged use of unwashed collars can cause itchiness and scratching.
5. Limbs & Paws
Always keep those paw pads clean, especially after going outside. Germs and dirt can get stuck easily in between the toes.
6. Armpits
Your pet's axillary regions such as armpits are vulnerable to bacterial infections and parasitic invasions. Keep them clean and dry.
7. Anal region
Some cats or dogs need extra help cleaning around the anus, especially elderly pets or pets with excess hair behind.









Frequently asked questions
Things You Should Know
Explore our archive of articles for important news and general advice to help you make the most out of our products.